Anthony Ong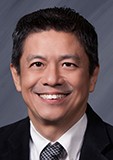 Area Sales Manager (Singapore, Thailand, Vietnam)
Indium Corporation
Phone: +65 9630 1833
E-mail: aong@indium.com
Address: Singapore
Biography
Anthony Ong is the Area Sales Manager for Singapore, Thailand, and Vietnam. Based at Indium Corporation's Asia-Pacific operations in Singapore, he is responsible for developing new business and maintaining existing accounts for both the electronics and semiconductor assembly industries in his areas. Additionally, he oversees Indium Corporation's distributors and sales representatives in his areas. Anthony was also instrumental in identifying newly emerging markets in Vietnam.
Anthony joined Indium Corporation in 1998 as a Sales Engineer. He earned a diploma in Mechanical Engineering from Ngee Ann Polytechnic, a diploma in marketing from the Marketing Institute of Singapore, and an advanced diploma in marketing from Singapore Institute of Management.
From One Engineer to Another®
All of Indium Corporation's products and solutions are designed to be commercially available
unless specifically stated otherwise.
Indium Corporation uses cookies to provide you with the best possible experience on our website. By using our website, you agree to the placement of cookies on your device.
Read more about our use of cookies here.