Dawn Teoh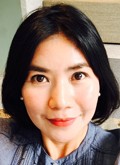 Account Coordinator
Indium Corporation
Phone: +65 6305-0142
E-mail: dteoh@indium.com

Biography
Dawn Teoh is the Account Coordinator for the Philippines, India, Singapore, Australia, and New Zealand. Based at Indium Corporation's Asia-Pacific operations in Singapore, she is responsible for facilitating sales communications and providing support for customer inquiries. Additionally, she coordinates shipments and order processing for China, Hong Kong.
Dawn joined Indium Corporation in 2015. She resides in Singapore and holds a degree in secretarial course from Institut Perkim-Goon (IPG) College in Malaysia.
From One Engineer to Another®
All of Indium Corporation's products and solutions are designed to be commercially available
unless specifically stated otherwise.
Indium Corporation uses cookies to provide you with the best possible experience on our website. By using our website, you agree to the placement of cookies on your device.
Read more about our use of cookies here.