Delia Lara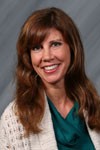 Regional Manager, Midwestern USA
Indium Corporation
Mobile: +1 (708) 935-4065
E-mail: dlara@indium.com
Address: 34 Robinson Rd, Clinton, NY USA 13323
Biography
Delia Lara, Regional Sales Manager for the Midwestern United States, residing in Northwest, IN, joined Indium Corporation in 2003. She is responsible for growing Indium Corporation's market share by coordinating all sales and technical activities for the company's full product line, including solder paste, solder preforms, fluxes, thermal interface materials, and die-attach materials. In addition, Delia supports a regional team of sales representatives and distributors.
Delia has over 15 years of experience in the soldering industry, and has an associate's degree in business from American River College in Sacramento, CA. She is a member of the SMTA and actively participates in local chapter events.
From One Engineer to Another®
All of Indium Corporation's products and solutions are designed to be commercially available
unless specifically stated otherwise.
Indium Corporation uses cookies to provide you with the best possible experience on our website. By using our website, you agree to the placement of cookies on your device.
Read more about our use of cookies here.