Tony Przano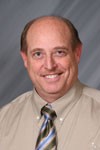 Regional Manager, Southwestern USA
Indium Corporation
Mobile: +1 (817) 269-6588
E-mail: tprzano@indium.com
Address: Dallas, Texas
Biography
Tony Przano is the Regional Sales Manager for the Southwestern United States and Rocky Mountain Region. He joined Indium Corporation in 2006 with over 25 years of experience in the electronics assembly industry. He is responsible for managing five independent representative firms and numerous wholesale distributors. Tony manages Indium Corporation's market share by promoting SMT assembly materials, solder preforms, thermal interface materials, semiconductor materials, and solar assembly materials.
Tony is based in Colleyville, Texas, a suburb of Dallas. In his spare time he enjoys hunting, golfing, and giving guidance to his daughter and son in their respective career fields.
From One Engineer to Another®
All of Indium Corporation's products and solutions are designed to be commercially available
unless specifically stated otherwise.
Indium Corporation uses cookies to provide you with the best possible experience on our website. By using our website, you agree to the placement of cookies on your device.
Read more about our use of cookies here.