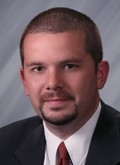 Vice President of Global Operations
Indium Corporation
Phone: +1 (315) 853-4900
E-mail: breid@indium.com
Address: 34 Robinson Rd, Clinton, NY USA 13323
Biography
As Vice President of Global Operations, Brian supports global operations, engineering, and quality activities in all of Indium Corporation's manufacturing facilities. He is responsible for maintaining and expanding inter-departmental cooperation with R&D, product management, sales, and technical support. Brian promotes best practices throughout the organization, and works with factory leaders to chart a course for global productivity improvement.
Brian joined Indium Corporation in 2014 and has over 19 years of international manufacturing experience. His previous positions include vice president of operations for Norwich Pharmaceuticals and director of operations, operational excellence, and strategy for Wyeth Pharmaceuticals/Pfizer. He has experience in Lean Six Sigma deployment in the USA, Asia-Pacific, and South America and holds a Lean Master certification. Additionally, he has global experience in the creation and implementation of strategic plans, facility and capital management, and site master planning.
Brian has a bachelor's degree in Interdisciplinary Engineering and Management and a master's degree in Engineering and Global Operations Management from Clarkson University.