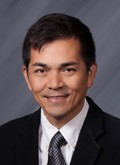 Indium Corporation Expert to Present at TechXPOT at SEMICON Taiwan
August 30, 2018
Indium Corporation's Jason Chou, Area Technical Manager for Taiwan, will share his technical expertise at TechXPOT at SEMICON Taiwan 2018 on Sept. 6 in Taipei, Taiwan.
The system-in-package (SiP) module market has grown significantly over the past several years because this process is capable of packing more functionality into a single package with a smaller form factor. However, SiP assembly presents challenges that impact yields. Chou will present SiP Package Process Challenge and Solution, which reviews an auger electron spectroscopy (AES) analysis that demonstrates how various reflow profiles, metal load, and the component's surface contamination impact head-in-pillow defects in SiP assembly.
Chou provides technical support to Indium Corporation's customers in Taiwan with a focus on the semiconductor industry. Chou earned his master's degree in chemistry from National Tsing Hua University and his bachelor's degree in chemistry from National Cheng Kung University. He has served as the group leader for the National Nano Device Laboratories in Tainan, Taiwan, where he collaborated with university professors and industry professionals on special projects for semiconductor manufacturing.
Indium Corporation is a premier materials manufacturer and supplier to the global electronics, semiconductor, thin-film, and thermal management markets. Products include solders and fluxes; brazes; thermal interface materials; sputtering targets; indium, gallium, germanium, and tin metals and inorganic compounds; and NanoFoil®. Founded in 1934, the company has global technical support and factories located in China, Malaysia, Singapore, South Korea, the United Kingdom, and the USA.
For more information about Indium Corporation, visit www.indium.com or email abrown@indium.com. You can also follow our experts, From One Engineer To Another® (#FOETA), at www.facebook.com/indium or @IndiumCorp.