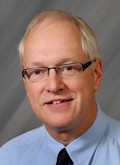 Indium Corporation Expert to Present at MMTA Conference
April 23, 2015
Indium Corporation's Malcolm Harrower, compounds global sales manager, will present at the Minor Metals Trade Association (MMTA) Conference April 27-29 in Toronto, Canada.
Harrower's presentation, An Overview of the Indium Market, will cover the availability of indium, demand trends, and substitution efforts for indium metal.
Harrower has more than 16 years of experience in minor metals, specializing in electronics metals such as indium and gallium. He has also developed substantial business worldwide in the solar, display, catalyst, and semiconductor markets. He worked in the steel industry for a number of years. Harrower earned his bachelor's degree in metallurgy from the University of Sheffield and a post-graduate marketing diploma from the former Thames Valley University.
The MMTA is the world's largest association involved with minor metals. It is comprised of approximately 150 companies across the globe, and is engaged in all aspects of minor metals activity.
Indium Corporation is a premier materials manufacturer and supplier to the global electronics, semiconductor, solar, thin-film, and thermal management markets. Products include solders and fluxes; brazes; thermal interface materials; sputtering targets; indium, gallium, germanium, and tin metals and inorganic compounds; and NanoFoil®. Founded in 1934, Indium has global technical support and factories located in China, Malaysia, Singapore, South Korea, the United Kingdom, and the USA.
For more information about Indium Corporation, visit www.indium.com or email abrown@indium.com. You can also follow our experts, From One Engineer To Another® (#FOETA), at www.facebook.com/indium or @IndiumCorp.