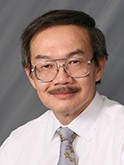 Indium Corporation Technology Experts to Present at IMAPS
August 26, 2014
Indium Corporation technology experts will share their expertise at the 47th International Symposium on Microelectronics organized by the International Microelectronics Assembly and Packaging Society (IMAPS) Oct. 14-16 in San Diego, Calif.
Dr. Ning-Cheng Lee, vice president of technology, will present Low-Porosity Pressureless Sintering of a Novel Ag Paste for Die-Attach. This presentation discusses Ag paste as the answer to the challenges of service temperature, thermal conductivity, electrical conductivity, and reliability in high-power devices. A discussion of the morphology and reliability of the sintered joint will be included.
Dr. Lee will also present Reliability of PCB Solder Joints Assembled with SACm™0510 Solder Paste. In this presentation, Dr. Lee examines the superior performance of SACm0510 when used as solder paste, compared to SAC305. Performance issues, including the evaluation of drop test performance, TCT reliability, and solder joint microstructure, will be explored.
Additionally, Dr. Lee will teach a professional development course titled Package-on-Package Technology – What It Is, What Works, and What Doesn't Work. This course will review package-on-package (PoP) technology topics including trends, designs, materials selection, processes, and reliability.
Maria Durham, product specialist - semiconductor and advanced assembly materials, will co-chair the Bonding Materials and Processes session, which will focus on materials used in through-silicon via (TSV) bonding and wire bonding.
IMAPS is the largest society dedicated to the advancement and growth of microelectronics and electronics packaging. The 47th Symposium on Microelectronics will cover three tiers of electronics: systems and applications; design and related measurements; and materials, process, and reliability. Indium Corporation will be exhibiting at booth 217. For more information, visit www.imaps.org/imaps2014.
Dr. Lee is a world-renown soldering expert and an SMTA Member of Distinction. He has extensive experience in the development of high-temperature polymers, encapsulants for microelectronics, underfills, and adhesives. His current research interests include advanced materials for interconnects and packaging for electronics and optoelectronics applications, with an emphasis on both high performance and low cost of ownership.
Durham serves as a technical liaison between Indium Corporation's customers and internal departments, such as sales, technical support, research and development, and operations to guarantee the best quality and selection of products. She earned her bachelor's degree in Physics and Applied Mathematics from Clarkson University in Potsdam, N.Y. While at Clarkson, she worked as a McNair Scholar performing research in electro-chemical deposition.
Indium Corporation is a premier materials manufacturer and supplier to the global electronics, semiconductor, solar, thin-film, and thermal management markets. Products include solders and fluxes; brazes; thermal interface materials; sputtering targets; indium, gallium, germanium, and tin metals and inorganic compounds; and NanoFoil®. Founded in 1934, Indium has global technical support and factories located in China, Malaysia, Singapore, South Korea, the United Kingdom, and the USA.
For more information about Indium Corporation, visit www.indium.com or email abrown@indium.com.