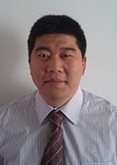 Indium Corporation Technology Expert Presents at IPC Seminar in Shenyang
September 11, 2014
Indium Corporation's Pony Liao, area technical manager for Northern China, presented at the IPC Shenyang Seminar in August in Shenyang, China.
Liao's presentation, Indium's Advanced Technology and Materials, discussed benefits of three recent innovations in electronics assembly materials:
BiAgX®, replacements for high-Pb solder pastes which will be phased out by the end of 2016
NanoFoil®, a self-contained heat source
Epoxy flux, an integration of conventional flux and underfill material that reduces process cost
Liao is the area technical manager for Northern China. He provides technical support for Indium Corporation's electronics assembly materials, semiconductor and advanced assembly materials, and engineered solders and thermal management materials. He has more than ten years of experience in surface mount technology, specializing in defect prevention, quality continuous improvement, and cost reduction. Liao has a bachelor's degree from Tianjin University in mechanical and electronics engineering.
Indium Corporation is a premier materials manufacturer and supplier to the global electronics, semiconductor, solar, thin-film, and thermal management markets. Products include solders and fluxes; brazes; thermal interface materials; sputtering targets; indium, gallium, germanium, and tin metals and inorganic compounds; and NanoFoil®. Founded in 1934, Indium has global technical support and factories located in China, Malaysia, Singapore, South Korea, the United Kingdom, and the USA.
For more information about Indium Corporation, visit www.indium.com or email abrown@indium.com.