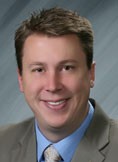 Indium Corporation Technology Expert to Deliver Webtorial on Top Pb-free PCB Assembly Defects
June 4, 2013
Indium Corporation's Tim Jensen, Product Manager – PCB Assembly Materials, will present a two-part webtorial, titled Top Pb-Free PCB Assembly Defects: Cause and Cure, as part of a webtorial series sponsored by the SMTA. The webtorials are scheduled from 1-2:30 p.m. EDT on June 11 and 25.
This two-part webtorial will discuss the top PCB assembly-related defects, including printing insufficients, solder hole-fill, false failures at in-circuit test (ICT), graping, head-in-pillow (HIP), non-wet opens (NWO), and voiding in BGAs, CSPs, and QFNs.
Jensen is an SMTA-certified process engineer. He earned his bachelor's degree in chemical engineering from Clarkson University. He has spent over 15 years working with customers troubleshooting and optimizing SMT process lines, and solving issues such as HIP, graping, and QFN voiding. Through his direct work on hundreds of SMT lines, he understands each customer's unique requirements and readily shares his expertise by authoring technical papers and writing for technical publications. He also participates actively in several IPC standards development committees.
For more information or to register for the webtorial, visit www.smta.org.
Indium Corporation is a premier materials manufacturer and supplier to the global electronics, semiconductor, solar, thin-film, and thermal management markets. Products include solders, preforms, and fluxes; brazes; sputtering targets; indium, gallium, and germanium metals and inorganic compounds; and NanoFoil®. Founded in 1934, Indium has global technical support and factories located in China, Singapore, South Korea, the United Kingdom, and the USA.
For more information about Indium Corporation, visit www.indium.com or email abrown@indium.com.