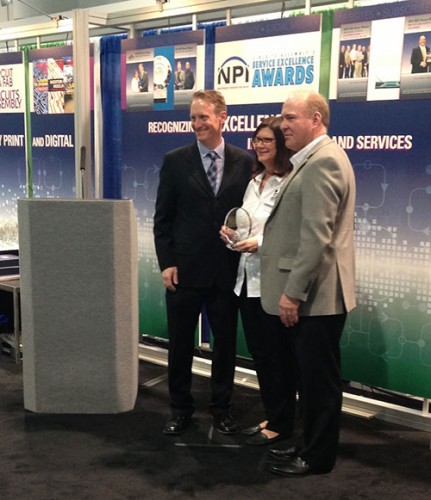 Indium Corporation Receives CIRCUITS ASSEMBLY Service Excellence Award at IPC APEX 2016
March 15, 2016
Indium Corporation has been named winner of the annual CIRCUITS ASSEMBLY Service Excellence Award for Materials at IPC APEX Expo on March 15 in Las Vegas, Nev.
The Service Excellence Awards recognize electronics manufacturing companies that, as judged by their own customers, demonstrate the highest performance across the areas of Technology, Responsiveness, Dependability, Quality, and Value for Price.
"This award affirms that our 82 years of dedicated service to our customers and the electronics assembly industry have been successful," said Pat Ryan, Americas Sales Manager.
Indium Corporation is a premier materials manufacturer and supplier to the global electronics, semiconductor, thin-film, thermal management, and solar markets. Products include solders and fluxes; brazes; thermal interface materials; sputtering targets; indium, gallium, germanium, and tin metals and inorganic compounds; and NanoFoil®. Founded in 1934, Indium has global technical support and factories located in China, Malaysia, Singapore, South Korea, the United Kingdom, and the USA.
For more information about Indium Corporation, visit www.indium.com or email abrown@indium.com. You can also follow our experts, From One Engineer To Another® (#FOETA), at www.facebook.com/indium or @IndiumCorp.