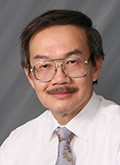 Indium Corporation Experts to Present at IMAPS Boston
August 15, 2019
Three Indium Corporation experts will share their expertise at the 52nd International Symposium on Electronics (IMAPS) Boston, September 30–October 3, Boston, Massachusetts.
Dr. Ning-Cheng Lee, Vice President of Technology, will lead a professional development course, Achieving High-Reliability for Lead-Free Solder Joints – Materials Consideration. The goal of this course is to provide participants with the understanding of how various factors contribute to failure modes, and how to select proper solder alloys and surface finishes for achieving high-reliability.
Dr. Lee will also present Novel Fluxes with Decreased Viscosity After Reflow for Flip-Chip and SiP Assembly. He will discuss the development of fluxes for flip-chip and SiP assembly. These high-viscosity, high-tack fluxes are designed to be used to secure components at the placement and reflow stage as they become low-viscosity after reflow, allowing the flux residue to be cleaned.
Sze Pei Lim, Regional Product Manager for Semiconductor Products,will present Flip-Chip Flux Evolution, which examines the growth and trends of flip-chip technology, specifically the flip-chip interconnect as a critical assembly process. She will discuss the many variables associated with the flip-chip assembly process, and the need for increased reliability as the technology inevitably moves into the high-volume, zero-defect arena of automotive electronics.
Dr. Sihai Chen, Research Chemist, will present his interactive poster, Conventional Reflow Oven Sinterable Pressure-less Silver Paste for Drop-In Die-Attach Assembly. The presentation reviews the development of pressure-less silver sintering materials which can be adopted as a drop-in process using conventional convective reflow ovens normally used for solder processing. He will review various factors that were considered during the study, including paste optimization; device structure, such as surface metallization of the substrate; joint BLT; and die size. He will also explore their effect on the joint reliability during TCT.
Tim Jensen, Senior Product Manager for Engineered Solder Materials, will present his poster, High-Performance Liquid Metal Thermal Interface Materials, which will review the main challenges associated with using a liquid metal as a thermal interface material (TIM), such as pump-out and moisture sensitivity, as well as a number of material and process innovations to overcome those challenges.
Indium Corporation advisor and founder/principal of DS&A LLC, David Saums, will present Design and Evaluation of a Thermal Interface Material Automated Cycling Durability Test Program. The paper, co-authored by Jensen and Ron Hunadi, Indium Corporation Market Development Manager, Semiconductor and Advanced Materials, evaluates a mechanical reliability test program developed and implemented for specialized TIMs to meet the very challenging requirements for the semiconductor test market.
Dr. Lee is a world-renowned soldering expert, an SMTA Member of Distinction, and IEEE Fellow. He has more than three decades in the development of fluxes, alloys and solder pastes for SMT industries. He has extensive experience in the development of high-temperature polymers, encapsulants for microelectronics, underfills, and adhesives. In addition to SMT and semiconductor soldering materials, his research also extends to nanobonding technology and thermal conductive materials. Dr. Lee has published articles in numerous industry publications and is frequently an invited speaker for presentations, seminars, keynote speeches, and short courses worldwide, many of which have been recognized with "Best of Conference" awards.
Lim has more than 20 years of experience in the PCB assembly and semiconductor packaging industries and is highly respected in her field. She earned her bachelor's degree in chemistry from the National University of Singapore, is an SMTA-certified process engineer, and has earned her Six Sigma Green Belt. Lim has been with Indium Corporation since 2007.
Dr. Chen specializes in silver sintering paste product development. He has authored several Indium Corporation patents for silver sintering paste, thermal interface material, heat dissipating paint, and indium bump bonding. Dr. Chen has published in numerous journals, including the Journal of the American Chemical Society, Nano Letters, Langmuir, and The Journal of Physical Chemistry. He earned his doctorate in chemistry from the Chinese Academy of Sciences with a focus on metal and semiconductor nanomaterial synthesis. Dr. Chen also holds a Six Sigma Green Belt and has been certified as an IPC Specialist for IPC-A-610.
Jensen is an SMTA-certified process engineer. He has more than 20 years of experience working with customers troubleshooting and optimizing SMT process lines and solving defects, such as head-in-pillow, graping, and QFN voiding. Jensen has worked directly on hundreds of surface mount lines and developed a number of different products. Using that direct knowledge and expertise, he works closely with Indium Corporation's technical service, sales, and research and development teams to develop cutting-edge products that address the unique challenges faced by the electronics assembly industry. As a senior product manager, Jensen is responsible for Indium Corporation's most diverse product group, which includes solder preforms, wire, ribbon and foil, as well as thermal interface materials. He earned his bachelor's degree in chemical engineering from Clarkson University and his master's in business administration from Syracuse University.
To view additional papers authored by Indium Corporation's experts, visit www.indium.com/techlibrary.
Indium Corporation is a premier materials manufacturer and supplier to the global electronics, semiconductor, thin-film, and thermal management markets. Products include solders and fluxes; brazes; thermal interface materials; sputtering targets; indium, gallium, germanium, and tin metals and inorganic compounds; and NanoFoil®. Founded in 1934, the company has global technical support and factories located in China, India, Malaysia, Singapore, South Korea, the United Kingdom, and the USA.
For more information about Indium Corporation, visit www.indium.com or email abrown@indium.com. You can also follow our experts, From One Engineer To Another® (#FOETA), at www.facebook.com/indium or @IndiumCorp.