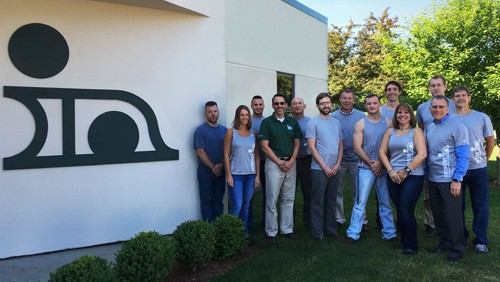 Indium Corporation Announces 2016 Boilermaker Team Beats Personal Best
July 7, 2016
Twenty-nine Indium Corporation employees will participate in the 2016 Boilermaker Road Race on Sunday, July 10, beating the company's 2015 record-breaking participation by 20 percent.
As Utica's Technology Company®, Indium Corporation is proud to support these employees who are continuing the company's longtime tradition of Boilermaker Road Race participation – one of the many community events that Indium Corporation participates in year-round.
"Indium Corporation's Boilermaker team is a great example of camaraderie, team work, and community spirit," said Mike Dunn, Flux Technician and Boilermaker Team Captain. "Our goal is to retain our first place position in our Corporate Cup division!"
Indium Corporation team participants include:
15K Team
Mike Dunn, Team Captain
Brad Andershon
Christina Anderson
Jeff Anweiler
Ross Berntson, Executive Vice President
Andy Brefka
Jason Debbold
Greg Evans, President
Steve Foster
Matt Grove
Mark Henderson
Dzevad Husic
Tim Jensen
Pat Kelly
Dave Kulesa
Colleen Lamb
Steve Landry
Gerry McConnell
Jim McCoy
Sean McKenna
Dan Siedsma
Chuck Valuckas
Matt View
Justin Weiler
Elaina Zito
5K Team
Mike Bowee
Jesse Kimball
Mark Olearczyk
Jennifer Wilson
Indium Corporation is a premier materials manufacturer and supplier to the global electronics, semiconductor, thin-film, thermal management, and solar markets. Products include solders and fluxes; brazes; thermal interface materials; sputtering targets; indium, gallium, germanium, and tin metals and inorganic compounds; and NanoFoil®. Founded in 1934, Indium has global technical support and factories located in China, Malaysia, Singapore, South Korea, the United Kingdom, and the USA.
For more information about Indium Corporation, visit www.indium.com or email abrown@indium.com. You can also follow our experts, From One Engineer To Another® (#FOETA), at www.facebook.com/indium or @IndiumCorp.