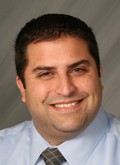 Indium Corporation Products Live@SMTAI
September 20, 2016
Indium Corporation will be running its low-voiding solder products Live@SMTAI in partner booths throughout SMTAI on September 27-28 in Rosemont, Ill.
Live@SMTAI places Indium Corporation products into live equipment demonstrations on the SMTAI show floor. The program, a joint effort between Indium Corporation and its industry partners, accurately and honestly depicts the performance of the company's materials in real time.
Mario Scalzo, Senior Technical Support Engineer, will again chair the program, as he has for over 10 years. Scalzo has worked on hundreds of factory floors, formulated solder pastes and fluxes, actively participated in the manufacture of products, performed the tests, and ran the trials. This experience gives him a full understanding of the materials, the processes, and the needs of customers. Through his efforts, the program has expanded to include the full range of SMT assembly materials, including solder pastes, fluxes, solder preforms, solder wire, and more.
Live@SMTAI benefits all participants – Indium Corporation, the industry partners, and most importantly, the customer – who get to see and experience the equipment and materials in a live-action environment. Current 2016 partners include:
Apex Factory Automation, Booth 835
Apollo Seiko, Booth 411
ASYS Group Americas Inc., Booth 624
Finetech, Booth 420
Juki Automation Systems, Booth 213
METCAL, Booth 806
Parmi USA, Inc., Booth 1030
Speedline Technologies, Booth 821
Indium Corporation also invites attendees to engage with the "Live@SMTAI" program on Facebook and Twitter. If you see our product running in a booth, be sure to Tweet @IndiumCorp and use the hashtag #LiveatSMTAI.
To learn more about the Live@SMTAI program, contact Mario Scalzo or visit Indium Corporation at booth 429.
Indium Corporation is a premier materials manufacturer and supplier to the global electronics, semiconductor, thin-film, thermal management, and solar markets. Products include solders and fluxes; brazes; thermal interface materials; sputtering targets; indium, gallium, germanium, and tin metals and inorganic compounds; and NanoFoil®. Founded in 1934, Indium has global technical support and factories located in China, Malaysia, Singapore, South Korea, the United Kingdom, and the USA.
For more information about Indium Corporation, visit www.indium.com or email abrown@indium.com. You can also follow our experts, From One Engineer To Another® (#FOETA), at www.facebook.com/indium or @IndiumCorp.