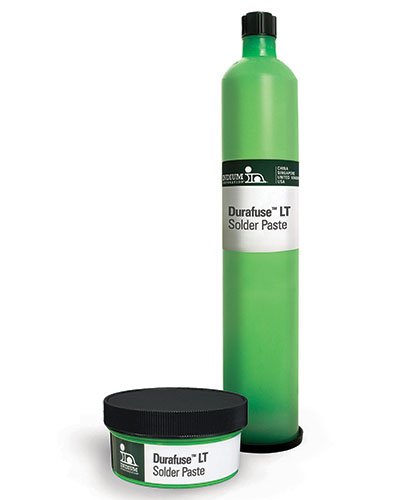 Indium Corporation's Durafuse™ LT Receives Electronics Assembly Materials Innovation of the Year Award
October 27, 2021
Indium Corporation earned Electronics Maker's Electronics Assembly Materials Innovation of the Year award for its patent-pending Durafuse™ LT alloy technology during a digital ceremony on Oct. 27.
Electronics Maker's Best of Industry Awards, now heading into their 7th year, celebrate excellence in the Indian electronics market. They aim to honor and recognize the leading performers and innovators in the electronics industry for demonstrating leadership, product innovation, excellence in their field, and effectiveness in addressing a need or defining a new market.
"We are honored to receive this award," said Tim Twining, vice president of sales, marketing, and technical support. "Since our founding, we've remained dedicated to developing cutting-edge, innovative materials that turn the ordinary into the unexpected. This award is an important recognition of the continued impact of materials science and how it can positively impact the electronics industry and our everyday lives."
Durafuse™ LT is designed to provide high-reliability in low-temperature applications that require a reflow temperature below 210°C. Where traditional low-temperature solders can produce brittle solder joints that are susceptible to drop shock failure, Durafuse™ LT provides superior drop shock performance, outclassing BiSn or BiSnAg alloys, and performing better than SAC305 with optimum process setup.
Durafuse™ LT:
Provides a solution for heat-sensitive components and flex polymers
Prevents thermal warpage of processor components and multilayer boards
Meets low-temperature requirements for step soldering, particularly in RF shield attachment, post underfill processes, and rework applications
About Indium Corporation
Indium Corporation is a premier materials refiner, smelter, manufacturer, and supplier to the global electronics, semiconductor, thin-film, and thermal management markets. Products include solders and fluxes; brazes; thermal interface materials; sputtering targets; indium, gallium, germanium, and tin metals and inorganic compounds; and NanoFoil®. Founded in 1934, the company has global technical support and factories located in China, Germany, India, Malaysia, Singapore, South Korea, the United Kingdom, and the U.S.
For more information about Indium Corporation, visit www.indium.com or email Jingya Huang. You can also follow our experts, From One Engineer To Another® (#FOETA), at www.linkedin.com/company/indium-corporation/ or @IndiumCorp.