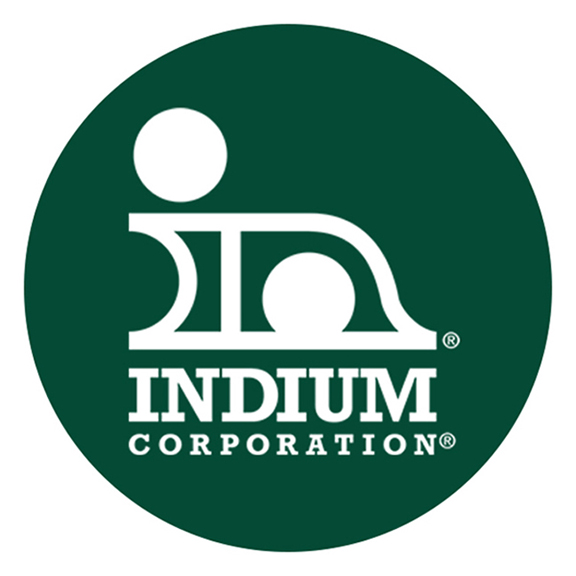 Sixteen Indium Corporation Experts Certified by SMTA
April 4, 2022
Indium Corporation is pleased to announce that 16 employees have earned SMTA certification as part of its ongoing mission to invest in its technical talent to ensure customer success through professional development.
These team members join several of their colleagues around the globe as Certified SMT Process Engineers (CSMTPEs):
Timothy Raner, research associate
Ryan Mayberry, technical support engineer
Dr. Casey Rowland, research chemist
Dr. Jay Decker, research chemist
Jenny Gallery, product specialist
Dr. Mohan Gamage, research chemist
Tyler Hutchinson, senior product specialist
Brian Rundell, technical support engineer
Tyler Richmond, research associate
Joseph Hertline, product manager – ESM/power electronics
Elaina Montague, research chemist
Matthew Gruber, technical support engineer
John Swick, technical sales engineer – automotive
Dr. Arnab Dasgupta, research technologist
Claire Hotvedt, product development specialist
Dr. Hyoryoon Jo, research chemist
SMTA's CSMTPE Certification is a unique program that is sponsored by the Surface Mount Technology Association (SMTA), which recognizes and certifies competence across the entire SMT assembly process at an engineering level. This certification is one of the electronics assembly industry's most respected validations of process excellence.
About Indium Corporation
Indium Corporation is a premier materials refiner, smelter, manufacturer, and supplier to the global electronics, semiconductor, thin-film, and thermal management markets. Products include solders and fluxes; brazes; thermal interface materials; sputtering targets; indium, gallium, germanium, and tin metals and inorganic compounds; and NanoFoil®. Founded in 1934, the company has global technical support and factories located in China, Germany, India, Malaysia, Singapore, South Korea, the United Kingdom, and the U.S.
For more information about Indium Corporation, visit www.indium.com or email Jingya Huang. You can also follow our experts, From One Engineer To Another® (#FOETA), at www.linkedin.com/company/indium-corporation/ or @IndiumCorp.