Internship Program
Not Your Average Internship.
We value this because as soon as you walk through those doors you are no longer a college student; you are an Indium Corporation employee.
Our program is highly competitive. In 2016,
we received more than 300 applications for
10 positions.
Indium offers hands-on opportunities
in fields such as:
Applications Engineering
Chemical Engineering
Information Technology (IT)
Manufacturing Engineering
Marketing
Marketing Communications
Mechanical Engineering
Operations Engineering
Process Development
Purchasing
Quality Engineering
Research & Development
Our interns add meaningful value to the projects in which they are involved. Learn outside of the textbook and apply your expertise to actual business environments. We are overwhelmingly pleased with the caliber of work that our interns produce. Additionally, our staff benefits from the new perspectives of the interns, energy, and the advancement of projects.
Our interns arrive with a lot to offer. We are pleasantly surprised with their ability to hit the ground running. That said, they learn a lot while here. This makes for a very efficient, productive, and mutually-beneficial engagement. — Dawn Roller,
Human Resources Director
Meet Our 2015 Interns
Indium Corporation's internship program enables students to work side-by-side with world-class experts while performing meaningful jobs. To learn more, please contact: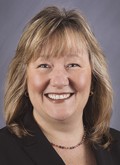 Dawn Roller
Director of Human Resources
droller@indium.com


Jim McCoy
Talent Acquisition Coordinator
jmccoy@indium.com
For comments or questions about the content on this page, please contact:
Jim McCoy
Talent Acquisition Supervisor
jmccoy@indium.com
From One Engineer to Another®
All of Indium Corporation's products and solutions are designed to be commercially available
unless specifically stated otherwise.
Indium Corporation uses cookies to provide you with the best possible experience on our website. By using our website, you agree to the placement of cookies on your device.
Read more about our use of cookies here.