Jim Hisert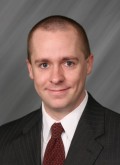 Applications Manager
Indium Corporation
Phone: +1 (315) 853-4900 x2346
E-mail: jhisert@indium.com
Address: 111 Business Park Drive, Utica, NY 13502
Blog
Biography
Jim is responsible for exploring and leveraging the use of the element indium in various forms and applications, including identifying new markets and opportunities.
Jim joined Indium Corporation in 2005 and has served the company in various roles, including as an Applications Engineer and a Manufacturing Engineer. He has presented at industry organizations and technical seminars globally, and has authored technical papers on numerous topics, including thermal management, semiconductor-grade flux technology, solder materials testing, and sputtering target bonding. Jim is also one of Indium Corporation's most prolific blog authors.
Jim earned his bachelor's degree in mechanical engineering technology from the State University of New York's Polytechnic Institute and earned a certification in "Fundamentals of Vapor Deposition" from the University of Delaware.
Jim Hisert's Technical Documents
Jim Hisert's Blog Posts
Researchers have released new data further explaining the limitations of indium addition in LEDs.
From One Engineer to Another®
All of Indium Corporation's products and solutions are designed to be commercially available
unless specifically stated otherwise.
Indium Corporation uses cookies to provide you with the best possible experience on our website. By using our website, you agree to the placement of cookies on your device.
Read more about our use of cookies here.