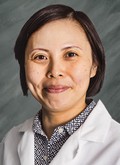 Semiconductor Product Manager - Southeast Asia
Indium Corporation
Phone: +60 12 289 6560
E-mail: splim@indium.com

Certifications:
6 Sigma Green Belt
SMTA
Biography
Sze Pei Lim is the Semiconductor Product Manager and is based in Malaysia. She manages the technical support team in the Southeast Asia region, which supports Taiwan, South Korea, Japan, Vietnam, Thailand, Malaysia, Philippines, Singapore, India, and Indonesia. Working closely with customers in the semiconductor and surface mount technology industries, she helps them optimize their processes, troubleshoots, and offers solutions.
Sze Pei joined Indium Corporation in 2007. Prior to that, she was a research and development chemist. Her research included solder paste and flux formulation. She also worked as a technical manager for nine years at Inventec, where she provided technical support and managed testing in the lab.
Sze Pei has more than 15 years of experience, primarily in the areas of PCB assembly and surface mount technology. She earned her bachelor's degree from the National University of Singapore, majoring in industrial chemistry with a focus in polymers. Sze Pei is an SMTA-certified Process Engineer and has earned her Six Sigma Green Belt.

Indium Corporation is a premier materials manufacturer and supplier to the global electronics, semiconductor, thin-film, thermal management, and solar markets. Products include solders and fluxes; brazes; thermal interface materials; sputtering targets; indium, gallium, germanium, and tin metals and inorganic compounds; and NanoFoil®. Founded in 1934, Indium has global technical support and factories located in China, Malaysia, Singapore, South Korea, the United Kingdom, and the USA.
For more information about Indium Corporation, visit www.indium.com or email abrown@indium.com.