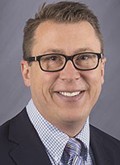 Product Manager for Engineered Solder Materials
Indium Corporation
Phone: +1 (315) 853-4900 x7568
E-mail: tjensen@indium.com
Address: 34 Robinson Rd., Clinton, NY USA 13323
Blog
Biography
Tim Jensen is the Product Manager for Indium Corporation's Engineered Solder Materials, the company's most diverse product group. His product group encompasses solder preforms, wire, ribbon, and foil, and thermal interface materials, including gold-tin and tin-lead solder preforms, Solder Fortification® preforms, Heat-Spring® thermal interface materials, and indium-containing preforms. He is responsible for ensuring the product line is poised for future growth and best meets the needs of existing and potential customers.
Tim joined Indium Corporation in 1997 and has held a number of positions, including Senior Technical Support Engineer, Pb-Free Programs Manager, and most recently, Global Product Manager for PCB Assembly Materials.
Tim has worked directly on hundreds of surface mount lines, and developed thousands of different products. Using that direct knowledge and expertise, he worked closely with Indium Corporation's technical service, sales, and research and development teams to develop cutting-edge products that address the unique challenges faced by the electronics assembly industry. Tim has authored numerous technical papers on solders and soldering technology, including:
Head-In-Pillow: The Defect That Caught Us Napping
The Graping Phenomenon: Improving Pb-free Coalescence through Process and Material Optimization
Influence of Reflow Profiling and Pb-free Solder Paste in Minimizing QFN Voiding
Stencil Printing and Reflow in Pb-free Assembly
Challenges of Implementing a Halogen-free PCB Assembly Process
Proliferation of Pb-free Alloys
He also authors a blog, which can be found at http://blogs.indium.com/blog/tim-jensen.
In addition to his responsibilities at Indium Corporation, Tim also serves on the SMTA's Board of Directors. In this role, he is responsible for the SMTA's annual budget approval and approving any budget addendum items, as well as monitoring the activities of the SMTA at all levels of the organization.
Tim has a bachelor's degree in chemical engineering from Clarkson University and a master's from Syracuse University. He lives in Utica, N.Y.