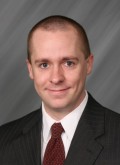 Applications Manager
Indium Corporation
Phone: +1 (315) 853-4900 x2346
E-mail: jhisert@indium.com
Address: 111 Business Park Drive, Utica, NY 13502
Blog
Biography
Jim is responsible for exploring and leveraging the use of the element indium in various forms and applications, including identifying new markets and opportunities.
Jim joined Indium Corporation in 2005 and has served the company in various roles, including as an Applications Engineer and a Manufacturing Engineer. He has presented at industry organizations and technical seminars globally, and has authored technical papers on numerous topics, including thermal management, semiconductor-grade flux technology, solder materials testing, and sputtering target bonding. Jim is also one of Indium Corporation's most prolific blog authors.
Jim earned his bachelor's degree in mechanical engineering technology from the State University of New York's Polytechnic Institute and earned a certification in "Fundamentals of Vapor Deposition" from the University of Delaware.