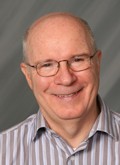 Indium Corporation's Lasky to Present at Joint SMTA and IMAPS Meeting
April 9, 2015
Indium Corporation's Dr. Ron Lasky, Senior Technologist, will present at a joint meeting of the Surface Mount Technology Association (SMTA), Boston Chapter and International Microelectronics Assembly and Packaging Society (IMAPS), New England on April 15 in Nashua, N.H.
Dr. Lasky's presentation, Status of Lead-Free Electronics Assembly –2015, will explore the current and future possibilities and trends for lead-free technology. Topics include the impact of Pb-free regulations on component manufacturers, the changing role of SnPb solder alloy in the foreseeable future, and industry consensus for military, medical, and aerospace applications in regard to Pb-free solder technology.
Dr. Lasky, holder of the prestigious SMTA Founder's Award, is a world-renowned process expert and a Senior Technologist at Indium Corporation. He is also a Professor of Engineering and the Director of the Cook Engineering Design Center at Dartmouth College. He has more than 30 years of experience in electronics and optoelectronic packaging and assembly. Dr. Lasky has authored six books, and contributed to nine more on science, electronics, and optoelectronics. Additionally, he has served as an adjunct professor at several colleges, teaching more than 20 different courses on topics ranging from electronics packaging, materials science, physics, mechanical engineering and science, and religion. Dr. Lasky holds numerous patent disclosures and is the developer of several SMT processing software products relating to cost estimating, line balancing, and process optimization. He is the co-creator of engineering certification exams that set standards in the electronics assembly industry, worldwide. Dr. Lasky also authors a technology blog, which can be found at www.indium.com/drlasky.
SMTA is an international network of professionals who build skills, share practical experience, and develop solutions in electronics assembly technologies, including microsystems, emerging technologies, and related business operations.
IMAPS is a global community of microelectronic related engineers, scientists, manufacturers, end-users, and supply chain companies. The Society aims to support the development and growth of the microelectronics and related industries, and to aid the transfer of knowledge and information.
Indium Corporation is a premier materials manufacturer and supplier to the global electronics, semiconductor, solar, thin-film, and thermal management markets. Products include solders and fluxes; brazes; thermal interface materials; sputtering targets; indium, gallium, germanium, and tin metals and inorganic compounds; and NanoFoil®. Founded in 1934, Indium has global technical support and factories located in China, Malaysia, Singapore, South Korea, the United Kingdom, and the USA.
For more information about Indium Corporation, visit www.indium.com or email abrown@indium.com. You can also follow our experts, From One Engineer To Another® (#FOETA), on Facebook at www.facebook.com/indium or on Twitter @IndiumCorp.