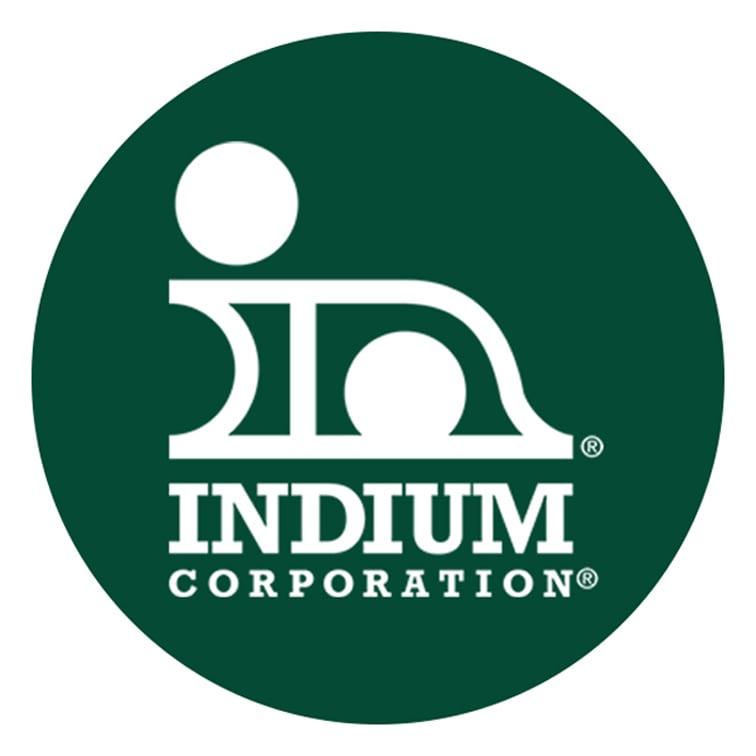 Indium Corporation to Showcase Proven EV Products and High-Reliability Alloys at productronica China
April 3, 2023
Indium Corporation® is proud to showcase its innovative products and expertise for the rapidly evolving electric vehicle manufacturing and e-Mobility market, including cutting-edge high-reliability alloys, at productronica China, April 13-15, in Shanghai.
With its significant automotive industry expertise and an award-winning portfolio of proven products, Indium Corporation will feature its Rel-ion™ suite of electrical, mechanical, and thermal solutions which are designed to be reliable, scalable, and proven materials to reduce electric vehicle (EV) manufacturers' time to market.
More than three million EVs are on the road with Indium Corporation's Rel-ion products. Rel-ion material solutions deliver reliability by:
Eliminating non-wet opens and head-in-pillow defects
Preventing dendritic growth by meeting stricter surface insulation resistance requirements
Preventing solder delamination with precise bondline control and increased creep and fatigue resistance
Reducing hot spots-induced voiding through improved thermal efficiency
Some of the Rel-ion suite products include:
To learn more about why over 3,000,000 electric vehicles are on the road with Indium Corporation's proven materials, visit them at booth N4.4102 or at www.indiumchina.cn.
About Indium Corporation
Indium Corporation® is a premier materials refiner, smelter, manufacturer, and supplier to the global electronics, semiconductor, thin-film, and thermal management markets. Products include solders and fluxes; brazes; thermal interface materials; sputtering targets; indium, gallium, germanium, and tin metals and inorganic compounds; and NanoFoil®. Founded in 1934, the company has global technical support and factories located in China, Germany, India, Malaysia, Singapore, South Korea, the United Kingdom, and the U.S.
For more information about Indium Corporation, visit www.indium.com or email Jingya Huang. You can also follow our experts, From One Engineer To Another® (#FOETA), at www.linkedin.com/company/indium-corporation/ or @IndiumCorp.
About productronica China
productronica China showcases the entire value chain in electronics production in all industrial sectors. Held at the Shanghai New International Expo Centre (SNIEC), it has been one of the most important events in Asia since 2002.