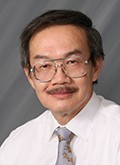 Indium Corporation VP of Technology to Host Webtorials May 17 & 19
April 26, 2016
Indium Corporation's Dr. Ning-Cheng Lee, Vice President of Technology, will instruct an SMTA Webtorial from 1-2 p.m. on May 17 and 19.
Dr. Lee's webtorial, Low-Temperature Solders: New Developments and Applications, will cover varieties of low-temperature solders with emphasis on lead-free alloys, their physical, mechanical, and soldering properties, and their applications.
Participants will learn the benefits of low-temperature soldering, and how this may broaden product design, process, and material selection options.
Dr. Lee is a world-renowned soldering expert and an SMTA Member of Distinction. He has extensive experience in the development of high-temperature polymers, encapsulates for microelectronics, underfills, and adhesives. His current research interests include advanced materials for interconnects, and packaging for electronics and optoelectronics applications, with an emphasis on both high-performance and low cost of ownership.
SMTA is an international network of professionals who build skills, share practical experience, and develop solutions in electronics assembly technologies, including microsystems, emerging technologies, and related business operations. To register for this webtorial, visit www.smta.org.
Indium Corporation is a premier materials manufacturer and supplier to the global electronics, semiconductor, thin-film, thermal management, and solar markets. Products include solders and fluxes; brazes; thermal interface materials; sputtering targets; indium, gallium, germanium, and tin metals and inorganic compounds; and NanoFoil®. Founded in 1934, Indium has global technical support and factories located in China, Malaysia, Singapore, South Korea, the United Kingdom, and the USA.
For more information about Indium Corporation, visit www.indium.com or email abrown@indium.com. You can also follow our experts, From One Engineer To Another® (#FOETA), at www.facebook.com/indium or @IndiumCorp.