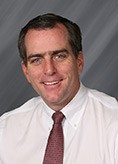 Indium Corporation's Greg Evans Awarded MVCC Alumni of Merit Award
July 9, 2013
Indium Corporation's Greg Evans, President and CEO, was presented with the Alumni of Merit Award by Mohawk Valley Community College.
Evans earned his associate degree in engineering science from MVCC in 1979 before achieving his bachelor's degree in chemical engineering from Clarkson College of Technology and MBA from Rensselaer Polytechnic Institute.
Evans joined Indium Corporation in 1981 and was appointed President in 1996. Under his leadership, Indium Corporation penetrated new markets, including thermal interface materials, solar assembly and thin-film, semiconductor packaging, and more. Indium Corporation's ventures into these industries have spawned new products, many of which have earned recognition for technological vision and innovation, including several prestigious Frost and Sullivan Awards. The company itself has been recognized for its vision and community service, including the Mohawk Valley Chamber of Commerce's Business of the Year award.
Evans is actively involved in the electronics assembly industry, as well as the local community. He is a long-time member and former president of the Surface Mount Technology Association, an international organization for electronics assembly. He is also an active member of the World Presidents' Organization and the Board of Trustees for St. Elizabeth Medical Center. Evans is a former member of the Board of the Utica Zoological Society and the Board of Directors for the Clinton Central School Foundation. Additionally, he was a seven-year rider for the Ride for Missing Children.
The MVCC Alumni of Merit Award is presented annually by the MVCC Alumni Association to a nominee who has contributed to the improvement of the community, helped the college, and otherwise demonstrated professional leadership that symbolizes MVCC's mission of student success and community involvement.
Indium Corporation is a premier materials manufacturer and supplier to the global electronics, semiconductor, solar, thin-film and thermal management markets. Products include solders, preforms, and fluxes; brazes; sputtering targets; indium, gallium, and germanium metals and inorganic compounds; and NanoFoil®. Founded in 1934, Indium has global technical support and factories located in China, Singapore, South Korea, the United Kingdom, and the USA. For more information about Indium Corporation, visit www.indium.com or email abrown@indium.com.