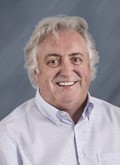 Indium Corporation Announces Senior Level Promotions
January 29, 2019
Indium Corporation is proud to announce the promotion of three employees to high-level positions in their respective departments.
Scott Pringle has been promoted to Business Unit Vice President. Pringle will continue to be a member of the Management Team, with his new position bringing a focus on aligning the Global Account Sales and the China Field Sales organizations, as well as serving as leader and coordinator of the Asia Sales Leadership Team. Throughout his more than a decade at Indium Corporation, he has distinguished himself as an industry expert and built a strong global sales organization. He has broad and extensive international experience developing business in Europe, the Americas, and Asia.
Chris Bastecki has been promoted to the position of Director of Americas Sales and Global PCBA Marketing. Bastecki, who joined Indium Corporation in 2012, will now lead both the Americas sales and service organization, and the global PCBA product groups to create and execute successful sales strategies and sustained growth. He has more than 25 years of experience in electronics materials marketing, sales, and business management. Chris has a bachelor's degree in metallurgical engineering from the University of Pittsburgh and an MBA from Carnegie Mellon University. He has participated in numerous leadership development programs at Harvard University and other institutions, as well as Six Sigma training.
Jonas Sjoberg has been promoted to Associate Director of Global Technical Service and Application Engineering. He provides direct management of the Asia Technical team, focusing on promoting career development among his team members through trade show participation and creation of papers for industry publications. Sjoberg also coordinates global technical initiatives with the other technical teams in Europe and the Americas. He joined Indium Corporation in 2014 and has more than 20 years of technical experience in the electronics industry, establishing himself as an industry expert.
Indium Corporation is a premier materials manufacturer and supplier to the global electronics, semiconductor, thin-film, and thermal management markets. Products include solders and fluxes; brazes; thermal interface materials; sputtering targets; indium, gallium, germanium, and tin metals and inorganic compounds; and NanoFoil®. Founded in 1934, the company has global technical support and factories located in China, Malaysia, Singapore, South Korea, the United Kingdom, and the USA.
For more information about Indium Corporation, visit www.indium.com or email abrown@indium.com. You can also follow our experts, From One Engineer To Another®(#FOETA), at www.facebook.com/indium or @IndiumCorp.