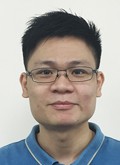 Indium Corporation's Thum to Present at IPC Thailand
April 14, 2016
Indium Corporation's Kenneth Thum, Senior Technical Support Engineer, will present Risk of No-Clean Flux Not Fully Dried Under Component Terminations at IPC Thailand on April 26 in Bangkok, Thailand.
Thum's presentation will discuss a new halogen-free, no-clean SAC solder paste that has been developed to Avoid the Void® and to address the reliability issues caused by insufficiently dried or burnt-off flux residue.
Thum provides technical support and process troubleshooting expertise to Indium Corporation's customers. His experience involves delivering yield improvements and enhanced supplier quality. Thum earned his bachelor's degree in computer-aided design and computer-aided manufacturing from the University of Malaya. Additionally, he is an SMTA-certified process engineer.
Indium Corporation is a premier materials manufacturer and supplier to the global electronics, semiconductor, thin-film, thermal management, and solar markets. Products include solders and fluxes; brazes; thermal interface materials; sputtering targets; indium, gallium, germanium, and tin metals and inorganic compounds; and NanoFoil®. Founded in 1934, Indium has global technical support and factories located in China, Malaysia, Singapore, South Korea, the United Kingdom, and the USA.
For more information about Indium Corporation, visit www.indium.com or email abrown@indium.com. You can also follow our experts, From One Engineer To Another® (#FOETA), at www.facebook.com/indium or @IndiumCorp.