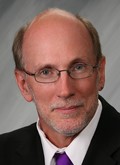 Indium Corporation Announces 2014 Silver Quill Award Winner
January 6, 2015
Indium Corporation, Utica's Technology Company™, has named Ed Briggs, senior technical support engineer, their 2014 Silver Quill Award winner.
Briggs' technical paper, Meeting Future Stencil Printing Challenges with Ultrafine Powder Solder Pastes, presents a statistical analysis of the transfer efficiency of a variety of solder powder particle sizes, specifically types 3, 4, 5, and 6, and reviews observations of post-reflow results in both optimal and harsh conditions.
Briggs, an SMTA-certified process engineer, provides technical support to Indium Corporation's global electronics assembly customers. He earned his Six Sigma Green Belt from Dartmouth College and has an associate degree in chemical technology from Mohawk Valley Community College where he received the Douglas J. Bauer Award for Excellence in Chemistry. Briggs joined Indium Corporation in 1990 and has held a variety of positions in operations and technical support.
Brigg's award-winning paper can be downloaded at www.indium.us/D1152.
Indium Corporation's Silver Quill Award program encourages individuals to author world-class technical reports, presentations, articles, and books. It then honors the most effective works based on their relevance and impact on the industry.
Indium Corporation is a premier materials manufacturer and supplier to the global electronics, semiconductor, solar, thin-film, and thermal management markets. Products include solders and fluxes; brazes; thermal interface materials; sputtering targets; indium, gallium, germanium, and tin metals and inorganic compounds; and NanoFoil®. Founded in 1934, Indium has global technical support and factories located in China, Malaysia, Singapore, South Korea, the United Kingdom, and the USA.
For more information about Indium Corporation, visit www.indium.com or email abrown@indium.com. You can also follow our experts From One Engineer To Another® (#FOETA) at www.facebook.com/indium or @IndiumCorp.